The Future of NDT: How Advanced Technologies are Shaping the Industry
Introduction
The non-destructive testing (NDT) world is transforming significantly as advanced technologies continue revolutionizing the industry. These cutting-edge innovations enhance the efficiency and effectiveness of NDT processes and open up new possibilities for companies operating in various sectors. This comprehensive article will delve into the future of NDT by examining the most promising technologies shaping the industry, such as robotics, artificial intelligence, and advanced imaging techniques, and integrating these technologies for comprehensive inspections.
Robotics Revolutionizing NDT Inspections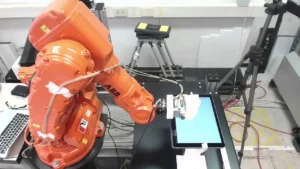 Benefits of Robotics in NDT
Incorporating robotics in the NDT industry has gained traction due to its numerous benefits. Robotics can significantly improve inspection accuracy, efficiency, and safety while reducing human error and increasing productivity. Using robotics is particularly advantageous in inspecting hard-to-reach or hazardous areas, such as pipelines, bridges, and nuclear power plants, where traditional NDT methods may be limited.
Drones for Remote Visual Inspections
One example of robotics in NDT is the use of drone technology for remote visual inspections. Drones can quickly and easily access difficult-to-reach locations, such as wind turbines, transmission towers, and storage tanks, enabling inspectors to obtain high-resolution images and videos for analysis. This improves the overall inspection quality and reduces the risks associated with manual inspections.
Robotic Crawlers for Pipeline Inspections
Robotic crawlers are another innovative application of robotics in the NDT industry. These specialized robots can traverse pipelines and other confined spaces by conducting inspections using various NDT methods. By automating the inspection process, robotic crawlers can cover large distances, minimize the need for human intervention, and reduce the likelihood of accidents or injuries.
Challenges and Future Developments
Despite the advantages of robotics in NDT, several challenges still need to be addressed, such as the need for advanced control systems and robust data communication infrastructure. To address these issues, ongoing research focuses on developing sophisticated algorithms, improved sensors, and wireless communication technologies to enhance the capabilities of robotic NDT systems.
Artificial Intelligence Boosting Accuracy and Efficiency
The Role of AI in NDT
Integrating artificial intelligence (AI) and machine learning in the NDT industry is a game-changer. AI-powered algorithms can analyze vast amounts of data, identify patterns, and make predictions with unprecedented accuracy. This enables NDT professionals to detect defects and assess the integrity of structures more effectively than ever before.
Automated Defect Recognition
One area where AI significantly impacts is automated defect recognition (ADR). By leveraging AI algorithms, ADR systems can process inspection data from various NDT techniques, such as radiography, ultrasonics, and eddy current testing. These systems can then automatically detect and classify defects, reducing the time and effort required for manual analysis.
Machine Learning for Enhanced Data Analysis
Machine learning, a subset of AI, plays a critical role in enhancing the analysis of NDT data. By training machine learning models on large datasets, these models can identify subtle patterns and correlations that human analysts may overlook. This increased analytical capability allows NDT professionals to make more informed decisions about the integrity of inspected structures.
Future AI Applications in NDT
The future of AI in NDT is expected to involve even greater levels of integration with inspection processes. In addition, advanced AI algorithms will likely be developed to handle increasingly complex data from a broader range of NDT techniques, further improving the accuracy and efficiency of defect detection and analysis.
Advanced Imaging Techniques Enhancing Inspection Quality
Computed Tomography (CT) in NDT
Computed tomography (CT) is an advanced imaging technique that uses X-rays to create detailed, three-dimensional images of internal structures. In the NDT industry, CT has emerged as a valuable tool for inspecting complex components and identifying hidden defects. In addition, by providing a comprehensive view of the scanned object, CT enables more accurate assessments of structural integrity.
Digital Radiography: A Step Beyond Conventional Film Radiography
Digital radiography offers several advantages over conventional film radiography, including faster image processing, improved image quality, and reduced radiation exposure. In addition, by capturing images digitally, NDT professionals can quickly process and analyze inspection data, streamlining the overall inspection process.
Phased-Array Ultrasonics: Improved Defect Detection
Phased-array ultrasonics is another advanced imaging technique that has made strides in the NDT industry. This method utilizes an array of ultrasonic transducers to generate and receive ultrasonic waves in a controlled manner, resulting in more accurate and detailed images of inspected structures. Phased-array ultrasonics allows inspectors to visualize complex geometries and identify defects that might be missed by conventional ultrasonic testing.
Emerging Imaging Techniques
The NDT industry continues exploring new imaging techniques to enhance inspection quality. Some of these emerging methods include terahertz imaging, which uses non-ionizing terahertz radiation to inspect materials and structures, and acoustic emission testing, which detects the release of energy from a material as it experiences stress or deformation. As these techniques mature, they are expected to play an increasingly important role in the future of NDT.
Integration of NDT Technologies for Comprehensive Inspection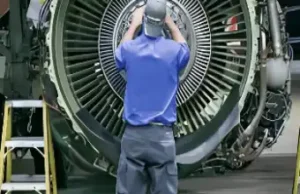 The Benefits of an Integrated Approach
One of the most promising trends in the NDT industry is the integration of multiple advanced technologies to create a comprehensive inspection system. By combining robotics, AI, and advanced imaging techniques, companies can achieve a more thorough and accurate assessment of structures, leading to improved maintenance and safety.
Robotic Systems with Advanced Sensors
An example of this integrated approach is robotic crawlers with advanced sensors, such as ultrasonic phased and eddy current arrays. These systems can inspect complex structures like aircraft wings or pipelines while collecting and processing data using AI algorithms. This integration of technologies enables faster, more accurate inspections with minimal human intervention.
Data Fusion for Enhanced Decision-Making
Integrating multiple NDT technologies also facilitates the fusion of inspection data from various sources. As a result, professionals can better understand a structure's condition by combining information from different NDT methods. In addition, this data fusion enables more accurate and informed decision-making regarding the maintenance, repair, or replacement of inspected components.
Future Developments in Integrated NDT Solutions
The NDT industry will see further advancements in integrated inspection solutions as advanced technologies evolve. This may include the development of new sensors, enhanced data communication and processing capabilities, and the incorporation emerging imaging techniques. As these technologies become more sophisticated and widely adopted, integrated NDT solutions will play an increasingly critical role in ensuring the safety and reliability of structures across various industries.
The Impact of Advanced NDT Technologies on Workforce and Training
Adapting to Technological Innovations
As the NDT industry embraces advanced technologies, professionals must adapt. This includes acquiring new skills and knowledge to operate and maintain sophisticated equipment and systems. Additionally, as technology evolves, NDT professionals must develop a deep understanding of the underlying principles and techniques to ensure they can effectively utilize these tools in their daily work.
The Role of Training and Certification Programs
To address the need for skilled professionals in the rapidly changing NDT landscape, training and certification programs must evolve to keep pace with technological advancements. Therefore, institutions and organizations offering NDT training must incorporate emerging technologies and methodologies into their curricula to ensure students and professionals remain at the forefront of industry trends.
The Growing Importance of Cross-Disciplinary Skills
As NDT technologies become more complex and integrated, professionals must develop cross-disciplinary skills encompassing various aspects of inspection processes. This may include expertise in robotics, artificial intelligence, advanced imaging techniques, and data analysis and decision-making proficiency. By fostering a diverse skillset, NDT professionals will be better equipped to tackle the challenges presented by the industry's future.
Preparing the Next Generation of NDT Professionals
Educational institutions and industry organizations must work together to nurture the next generation of NDT professionals. This involves providing comprehensive training and certification programs and fostering a culture of innovation and continuous learning. By inspiring young professionals to embrace the potential of advanced NDT technologies, the industry will continue to thrive and grow in the face of ever-changing demands and challenges.
Final Thoughts
The future of NDT is undeniably intertwined with the advancement of technologies like robotics, artificial intelligence, and advanced imaging techniques. As these technologies continue to develop and integrate into inspection processes, the NDT industry will experience unprecedented accuracy, efficiency, and safety levels. However, to fully harness the potential of these innovations, professionals must adapt to the changing landscape by acquiring new skills, embracing cross-disciplinary expertise, and engaging in continuous learning.
The impact of advanced technologies on the NDT industry will be profound. Still, it also presents an opportunity for companies and professionals to elevate their capabilities and stay ahead of the competition. By embracing these cutting-edge tools and methodologies, the NDT industry will be better positioned to meet the ever-growing demands for reliable and comprehensive inspections, ensuring the safety and longevity of structures and assets worldwide.
We at Vidal International providing the best NDT Course.