2020 March – Changed Our Way Of Work Style "Work From Home"
December 7, 2022

Posted by:

Vidal International

Category:

Job Seekers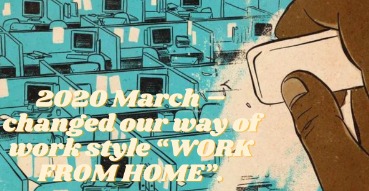 2020 March – changed our way of work style "WORK FROM HOME" therefore home-based employment is a hot topic. Those who had the good fortune to escape being laid off during the COVID-19 outbreak are more likely than ever to be adjusting to a work environment that is both familiar and strange. Companies like VIDAL INTERNATIONAL and its employees enjoyed this opportunity during the pandemic.
Was Work from Home Beneficial?
Due to COVID-19, many individuals are working from home for the very first time. Some of the remote workers have greater experience. Whatever your situation, work from home was probably more important than it has ever been to you or the people you live with.
Working from home is most advantageous for you, your household or family, and your company. You may work well and have a satisfying home life while avoiding the pressure of a regular commute provided you stay connected and upbeat.
Managers might wonder if employees who work from home are actually productive. Many remote workers may experience isolation in the meanwhile. They experience tension and anxiety and retreat from the group dynamic. Because of this, it's critical to stay in touch with your coworkers and foster a feeling of community.
Safe and suitable working at home
We are in charge of establishing your own workspace at home, which is frequently a location very unlike to an office 
Maintaining healthy schedule– Create healthy habits to prevent relapsing into harmful behavior. Make sure you always get enough sleep and eat at regular intervals. Snacking might make you feel hungry when you shouldn't and make you grumpy as a result. Additionally, it is not a beneficial way of eating.
Creating own workspace– Unless you want to accomplish your goals and stay on track, you must set up a productive workspace. Have everything you need on hand, and make sure you have enough space to work comfortably.
Safe Home Office Work- Use only password-protected WiFi networks that are secure. Maintain secure password practices and make sure you're connecting over a VPN (VPN). In any case, your company will probably insist on it, but if not, inquire with them about it. It significantly raises cyber security. 
Staying Focused 
Set new limits and seek for assistance in upholding them if you frequently get interrupted by family members or friends or become overwhelmed with domestic duties.
Use social media responsibly. Consider carefully which alerts to leave on for the time being. Set aside specific times to check your phone, and don't check it outside of those hours.
Motivation during working from home
Feeling driven and appreciated might be challenging when you are alone. There is no room for spontaneous high fives or praise for a work well done. Utilizing self-motivation tactics in these situations may increase your self-assurance, encourage optimistic attitude, and keep you going.
Most asked questions
We know that 2020 March – changed our way of work style "WORK FROM HOME" but we should be optimistic. Here are some questions that people frequently asks.
1. How to enjoy work from home?
Look for methods to make each work more fulfilling and pleasurable on its own. Knowing the worth of your work on an inherent level might inspire you. 
2. How to succeed in this hard time?
Openly thank your coworkers when they assist you, such as by directing you to the appropriate paper or teaching you how to use a new software. Others' self-esteem can be raised by even very little gestures of gratitude.
Conclusion
People says- "Organizations that don't offer home working may be missing out on a large pool of talent, many of whom now value home working more than they value a bonus.