artificial intelligence course in Vizag
Discover the transformative power of AI with our exceptional "Artificial Intelligence course in Vizag", presented by Vidal International, a leading edu-tech provider globally. Embarking on this journey, you'll gain an immersive understanding of AI, honing your skills to spearhead tech-driven transformations in any industry you choose to excel in. Our course offers a carefully crafted curriculum that will not only make you an expert in AI but also prepare you for the exciting future of technology.
The Artificial Intelligence course in Vizag at Vidal International aims to equip students with the knowledge and practical skills needed to tackle complex AI challenges. Our meticulously designed modules cover everything from fundamental concepts to advanced AI techniques. Under the guidance of industry professionals, you'll dive deep into machine learning, neural networks, and deep learning, all integral parts of AI. By enrolling in our course, you get the chance to participate in real-world projects and gain first-hand experience, adding significant value to your professional portfolio.
But Vidal International's Artificial Intelligence course in Vizag goes beyond just academic learning; it's about shaping the AI leaders of tomorrow. We prioritize experiential learning and innovative thinking, preparing you to not only understand but also to innovate within the field of AI. As you explore and apply AI algorithms and models in real-life scenarios, you'll develop a solid foundation and the confidence to drive AI initiatives in your future career. Join us and be part of the AI revolution with Vidal International, your partner in mastering the future.
Take the first step towards a brighter future
Artificial Intelligence Course in Vizag
Highlights
Artificial Intelligence Course in Vizag:
Excellence
Expertise
Evolution
Invest in Your Future:
Enrol Today and Reap the Benefits of Discounts
VIDAL INTERNATIONAL'S
Artificial Intelligence Course in Vizag
Comprehensive Understanding of the Artificial Intelligence Course in Vizag
Our Artificial Intelligence course in Vizag lays a strong foundation in AI by focusing on its core principles and concepts. It starts with an introduction to AI, exploring its history, evolution, and significance in the modern world. You'll learn about different types of AI, including Narrow AI, General AI, and Superintelligent AI. This is followed by an in-depth study of AI algorithms and data structures that underpin machine learning models.
Practical Exposure Through the Artificial Intelligence Course in Vizag
Theoretical knowledge alone won't make you an AI expert. That's why our course in Vizag offers an extensive practical training component. You'll get hands-on experience with machine learning tools and technologies such as Python, TensorFlow, and PyTorch. Working on real-life case studies, you'll learn to build, evaluate, and fine-tune machine learning models, enhancing your problem-solving skills and creativity.
Advanced Learning in the Artificial Intelligence Course in Vizag
The Vidal International's Artificial Intelligence course doesn't stop at basic machine learning. We delve deeper into sophisticated techniques like deep learning and neural networks, which are the backbone of innovations like self-driving cars and speech recognition systems. Additionally, you will gain expertise in AI subfields like natural language processing, robotics, and computer vision, broadening your scope of knowledge and application.
Career Development Through the Artificial Intelligence Course in Vizag
At Vidal International, we understand that learning AI is not just about gaining skills but also about building a rewarding career. Our Artificial Intelligence course in Vizag integrates career development components, including interview preparation and resume building. With mentorship from experienced professionals, you'll gain industry insights, learn about the current job market trends, and understand how to navigate your AI career path successfully. Let us guide you to your dream job in the exciting world of AI.
our recent placements Drives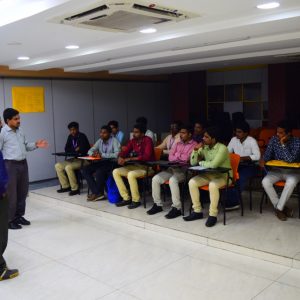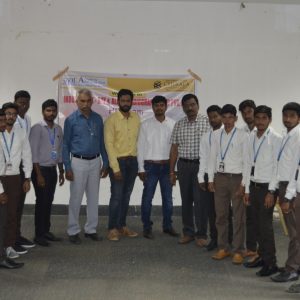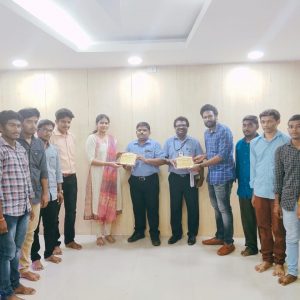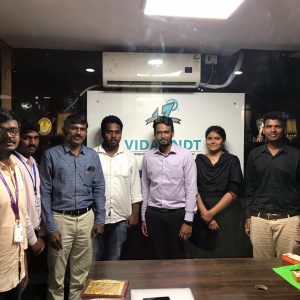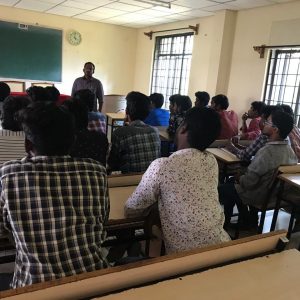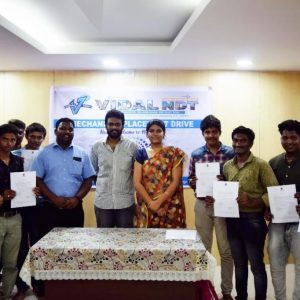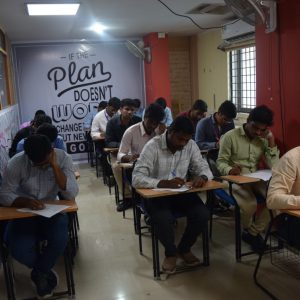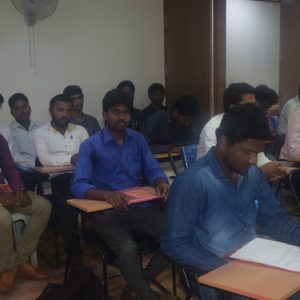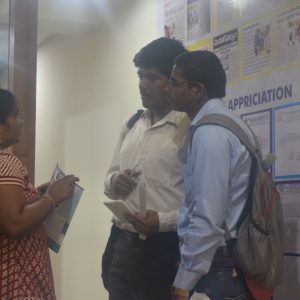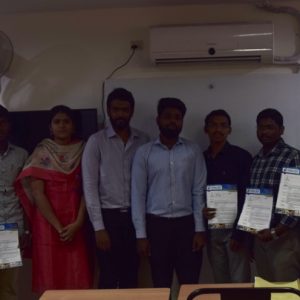 artificial intelligence course in Vizag Curriculums
Get a Taste of Learning:
Schedule Your FREE Demo Class Now
Who can enrol in artificial intelligence course in Vizag ?
Under Graduates
Students pursuing their final degree can simultaneously enroll in a artificial intelligence course in Vizag alongside their college studies. This allows them to become industry-ready before graduating from their respective colleges.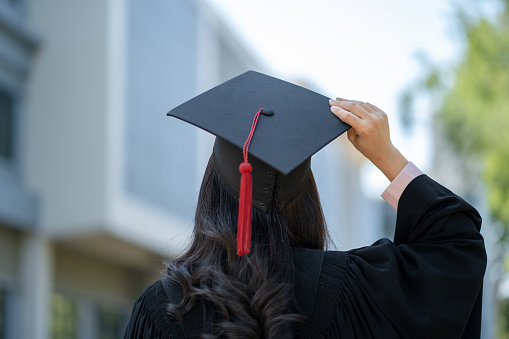 Graduates
Graduates who are still seeking the ideal career path can join this course to become industry-ready and seize their first opportunity in the job market.
Non-programmers
We offer comprehensive support for participants in our artificial intelligence course in Vizag , particularly for those with a non-programming background. This enables them to compete effectively in the market and become industry experts.
Working professionals
Working professionals seeking to enhance their skills for improved career prospects and higher salary opportunities can benefit from enrolling in a artificial intelligence course in Vizag.
Our ai and machine learning
Recruiters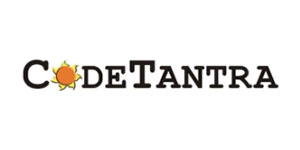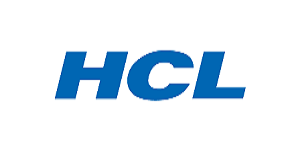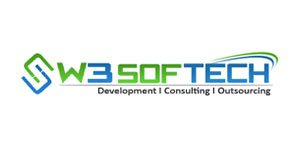 Unlock the Door to Your Dream Career
Frequently Asked Questions
What is the outlook for Data Analytics jobs in Hyderabad?
In India, there are approximately 97000 open positions in data analytics, with freshers accounting for 21 percent of these opportunities. Notable employers include Tech Mahindra, TCS, Genpact, Wipro, and HCL Infosystems.
What salary can a Data Analyst expect on average in Hyderabad?
The average annual salary of a Data Analyst in India is Rs.5 lacs. A beginner can expect to earn between Rs.1.62 to Rs.3.23 lacs, while a junior analyst might earn around Rs.4,51000 annually. In contrast, a Senior Data Analyst can earn Rs.7,74000 per year.
What are the ongoing projects in Hyderabad that utilize Data Analytics?
The Indian government has launched numerous data analytics projects in various sectors including Agriculture, Electricity, Water, HealthCare, Education, Road Traffic Safety, and Air Pollution.
What tools are utilized in learning Data Analytics in Hyderabad?
Python is highly favored in Data Science for its simplicity and extensive libraries, which broaden its applications from Big Data Analytics to Machine Learning. Additionally, R is a tool preferred by statisticians for its effective data handling capabilities.
Which mode of training should one opt for when learning Data Analytics in Hyderabad?
The course in Hyderabad is tailored to cater to the needs of both students and working professionals. We at Vidal International offer our students the flexibility to choose between classroom and online learning. We also incorporate e-learning as part of our curriculum.
What are the industrial applications of Data Analytics in Hyderabad?
Data Analytics finds applications in various industries in Hyderabad, including securities fraud early warning systems, card fraud detection, enterprise risk management, healthcare information analysis, seismic interpretation, reservoir characterization, energy exploration, as well as traffic control and route planning.
Please fill the details below to get started with AI & ML Course Vizag by Vidal International
Please fill the details below to get started with AI & ML Course Vizag by Vidal International